Ensure Your Toddler's Safety and Confidence with Our Kids Anti-Lost Strap!
Traveling in crowded places can be challenging, especially when you have a curious and adventurous child. Our Kids Anti-Lost Strap is the perfect solution to keep toddlers close and safe during public outings while also encouraging them to explore their surroundings with confidence.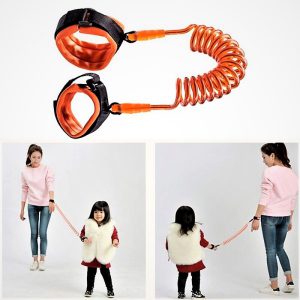 Key Features:
Durable Wire Rope Design: Crafted with a durable and flexible wire rope, our anti-lost strap provides reliable security without compromising comfort.
Secure Double-Layer Velcro: The soft double-layer velcro design ensures that the strap stays securely fastened, making it difficult for children to remove on their own.
Comfortable for Both Adults and Kids: The wrist link is easy to attach and comfortable for both adults and kids to wear, allowing for stress-free outings.
Premium Material Construction: Our anti-lost strap is made from high-quality materials including Neoprene, PU, White Nanofibers, Stainless Steel wire, Velcro, PP rope ribbon, and a plastic buckle.
Versatile Usage: Whether you're at a shopping mall, beach, subway, park, or any indoor/outdoor activity, our strap provides peace of mind while your child explores.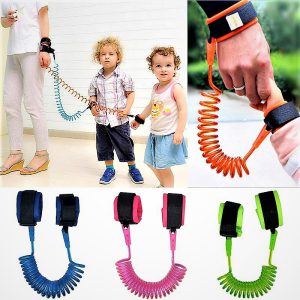 Description:
Our Kids Anti-Lost Strap is designed to ensure your toddler's safety during travels in crowded public spaces. With a focus on security and comfort, our strap allows your child to explore their environment with confidence. The durable wire rope design, along with the soft double-layer velcro, guarantees a snug fit that stays in place.
Give your child the freedom to discover while keeping them within arm's reach. Order the Kids Anti-Lost Strap now and provide a secure and encouraging experience for your little explorer!