TAKE A BREAK! RELEASE YOUR FEET PAIN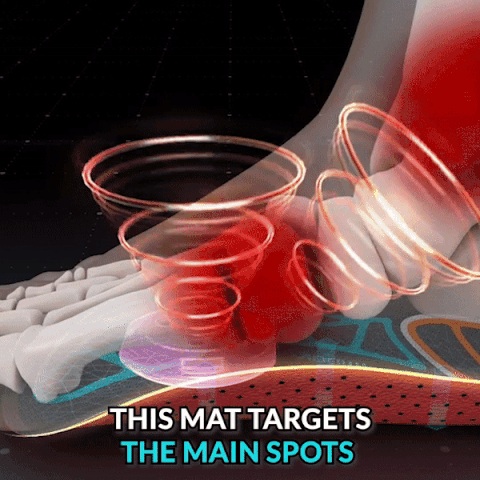 Are your feet tired at the end of the day?
Using this massager will help to relax your feet and ease your tired, aching muscles. Enjoy the massage of the foot with this lightweight, powerful, portable, and safe massager.
✅Suitable for people with aching feet, cold feet, and discomfort.
✅EMS low-frequency pulses relax tight muscle groups
✅ Improve blood circulation
PEOPLE WHO NEED IT
People who often go to the gym when they finish their workouts or workout; people who travel long distances; people who often ride bikes, dance, and climb mountains; people who like to wear high heels.
6 DIFFERENT MODES TO RELAX YOUR FEET
To meet your different massage needs, intelligent simulation artificial massage techniques according to personal preferences and physical stress can be combined freely.
ADJUSTABLE & EASY TO CARRY
Our massager is perfect for feet of all sizes and weighs only 385 g. It is portable enough to be used when traveling, at work, or watching TV. Take it with you wherever you go.
9 ADJUSTABLE INTENSITY TO GIVE YOUR FEET RELIEVE
Foot massagers are 9 levels of adjustable intensity that instantly stimulate the acupuncture points, slow down physical and mental fatigue, and improve sleep.
BUILT-IN USB CHARGING
Built-in rechargeable lithium polymer battery, long battery life makes you no trouble in fitness.
EASY TO USE
Press for 2 seconds to start the system, and then press the 'M' button, press the '+' button to increase the strength, and press the '-' button to reduce the strength. Use 20 minutes a day for 20-40 consecutive days. 20-30 minutes before bedtime is better