HANDY COFFEE BEATER ELECTRIC MIXER
Introducing the Handy Coffee Beater Electric Mixer, the perfect companion for coffee lovers in Pakistan. This innovative and portable device is designed to make your coffee preparation quick, easy, and enjoyable.
The Handy Coffee Beater Electric Mixer is a compact and lightweight mixer that allows you to effortlessly create frothy and creamy coffee beverages. Whether you're a fan of cappuccinos, lattes, or macchiatos, this handy tool will elevate your coffee-drinking experience.
With its electric mixing technology, this beater ensures fast and efficient frothing. Simply place the whisk attachment into your milk or coffee mixture, press the button, and watch as it creates a smooth and velvety foam in seconds. Say goodbye to manual whisking and hello to a convenient and time-saving solution.
This electric mixer is versatile and can be used for various purposes beyond coffee. It's perfect for mixing protein shakes, smoothies, and other beverages, allowing you to enjoy a creamy and well-blended drink every time.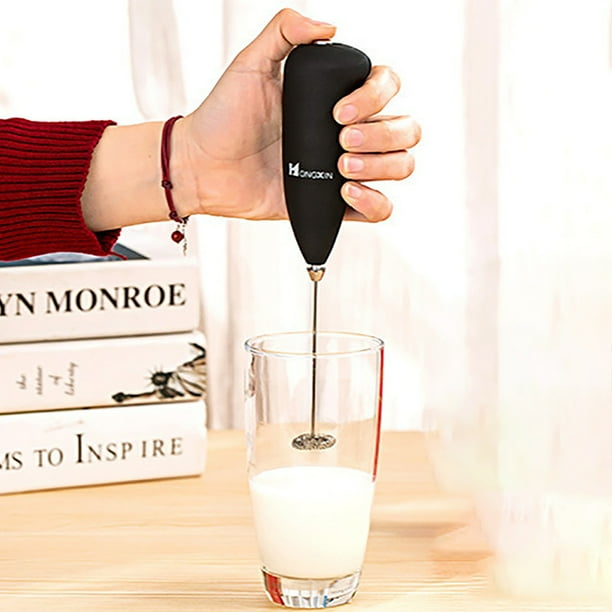 The Handy Coffee Beater Electric Mixer is designed with user convenience in mind. Its ergonomic handle provides a comfortable grip, while the compact size makes it easy to store and carry. It operates on batteries, ensuring portability and eliminating the need for power outlets.
In Pakistan, where coffee culture is growing rapidly, the Handy Coffee Beater Electric Mixer is an essential accessory for coffee enthusiasts. Impress your guests with professional-looking frothy coffees or indulge in café-like beverages in the comfort of your home.
Features:
Non-stick, flexible and easy to handle
Stainless steel spring and the body is made of abs plastic
Simple on/off button for easy operation
Eggbeater will not damage cookware or bowls
Easy to clean with a damp cloth
Make your milk all frothy, great for making cappuccino, white coffee, and milkshake at home
Can be also used to crack eggs, and quickly mush eggs without spilled around
How to Use: 
 Release switch
 Insert two AA batteries, General
 Replace the switch and push it back into place
 Stir the mixing head into the liquid inside
Press the switch button
Specification:
Material: ABS Plastic, stainless steel
Power:2 AA Batteries.
Total length:21cm
Size:20.5cm×4.5cm×3cm
Stirring rod length:9cm
Color: Pink, Green, Coffee, Purple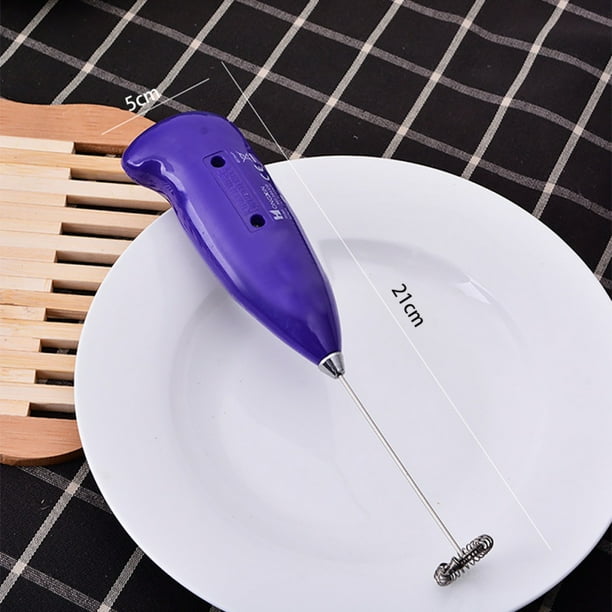 Package Includes: 
1 x  Stainless Steel Automatic  Electric Mixer